Jon Steinberg Brings the Thunder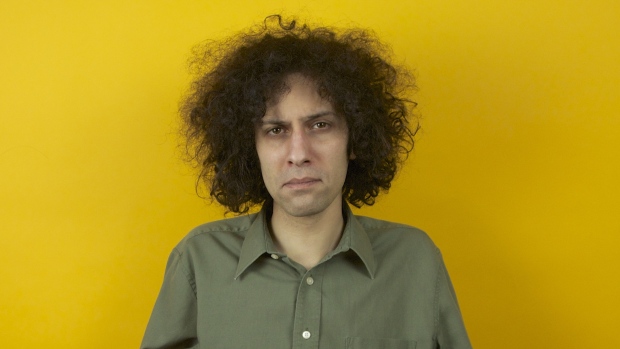 After a couple early spring ice storm hiccups the nicer weather is finally starting to melt away the snow and to us that means one thing and one thing only: Cottage Comedy is right around the corner! When it comes to doing Cottage Comedy events in Muskoka one of my favorite things we have done annually for the past six years is produce a gala at the beautiful Rosseau JW Marriott Resort and Spa. This is the perfect excuse to get out of the city and enjoy an evening of comedy and a weekend of total relaxation at a premier five star resort on Lake Rosseau.
To put together the best show for this venue we have teamed with our friends at CBC Laugh Out Loud working to find the right blend of comedians and I think that our program this year is one of the most potent comedy cocktails we've mixed together so far. With that I'd like to take some time to introduce you to the comedians on the bill who we will be highlighting in a series of individual profiles leading up to the event, beginning  today with one of my personal favorites, Jon Steinberg.
The first time I ever set foot on a stand up comedy stage was back in 2002 at the Yuk Yuks Super Club in downtown Toronto during the Tuesday night Humber College Comedy Program show. I was fortunate enough to have a really fun set the first time up but there were a couple comics who stood out to me that night, one of them being Jon Steinberg who was well ahead of the pack of new comics with a very polished persona and great writing ability. His dark awkwardness and sharp material made for a great combination; a disarming character that sets up sledgehammer punchlines through his pondering self-convincing delivery style.  Jon's non-threatening cartoon-ish appearance provides him a great vehicle to tackle subjects where lesser versed comedians not dare to mine for material. A dry wit and a  wry smirk as he nods his way through painfully funny anecdotes have him leaving audiences across the country gasping for breath they laugh so hard. Sometimes the best comedy is not right there in your face, you have to go and find it, like a great record on a rainy day. Finding Jon Steinberg is like uncovering comedy treasure.
Since that first time I saw Jon perform he has gone on to do so many of the top industry showcases such as CBC's The Debaters where he is known throughout comedy as one of the hardest comics to compete against.  Other major shows Jon has been part of include his own special on The Comedy Network, Just For Laughs Festival in Montreal, Winnipeg Comedy Festival on CBC, and he was even mentioned by comedy heavyweight Russell Peters as "The next big star to break out in Canadian Comedy".
Originally from Ottawa, he has become one of the top gunslingers touring through Yuk Yuks Comedy clubs right now and will one day be mentioned in the elite class of alumni from the city that includes Norm Macdonald, Tom Green, Mike  McDonald and more. Don't believe me? Check out his video below of him killing it on Sirius XM Top Comic! Or better yet, come see him live in Muskoka May 13th!
Tickets to Cottage Comedy at The Rosseau JW Marriott Resort are available at http://www.cottagecomedy.com
Jon Steinberg: