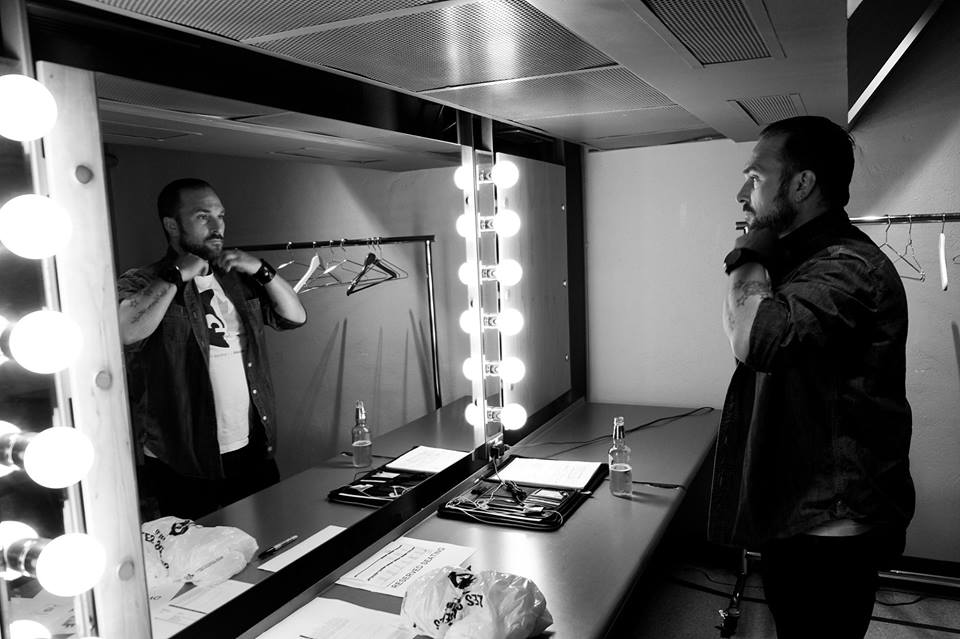 Montreal comedian and Yuk Yuks headliner Derek Seguin has been making waves in Canadian Comedy for several years but it seems the last few have been a tsunami. From his standing ovation at Montreal's Just For Laughs to winning the coveted Sirius XM Top Comic Competition, Derek has begun an ascent to the top of the comedy ladder in Canada. With his trademark broken English delivery and French accent he recites his wild eyed disbelief of the absurdities that infringe on his daily life as a would be slacker. Derek's attempt to get through parenting with common sense has become a collision course with an increasingly politically correct world he attempts to bring his voice of reason to. It is through this that Derek creates some of his best material, as it is all super relate-able but true to him. Seguin's comedic persona, finely honed, allows him to drop truth bombs and go further than most comedians with a CBC audience because he often comes across with a child-like exuberance incapable of filtering what comes out of his mouth. In other words, he's one cheeky bastard and people love it.
I first met Derek back in 2010 when he came to Cottage Country Comedy Festival as part of CBC's The Debaters and our stand up Gala. Every time he touched the mic he destroyed the crowd, audiences just could not get enough of him and that was six years ago. Since then Derek and I have performed together many times. We've done shows together in Muskoka where he headlined our Gravenhurst Opera House New Years Eve special, at Winnipeg Comedy Festival, and in Montreal where we did a triple bill weekend together with Pat Thornton at The Comedy Nest. I knew Derek was a killer before this particular run of shows but I could tell there was another level being reached with him as the crowds were laughing harder and harder each night. New muscles had been built with crowd work and new material was all coming off the bat just the way he wanted it to.
When people talk about a comedian being a tough act to follow it is often just an easy phrase to drop, kind of  a cliche compliment. When it comes to Derek he actually is a very tough act to follow. There are only a handful of comedians in the country that can make a mainstream audience laugh as hard as he can. They lose their shit when he is on stage to the point where if you are the guy going on next you wonder 'is there going to be any laughs left for me?' I call it the 'The Dane Cook Effect' and I mean that as a compliment, the guy lays stages to waste and everyone knows it.  The kill factor on stage is a trend that is only going to continue to build throughout Derek's career as he becomes more popular. He is already on his way to becoming a household name. There will be critics of his style, there always seems to be when it comes to strong persona based stand ups, but Derek backs that up with legit funny material that many cannot. There will also be more fans than critics. Get ready for it.
For six years Cottage Comedy has always brought in comedians at the very top of their game to headline our CBC Laugh Out Loud Gala at The Rosseau JW Marriott Resort. One year, 3 out of the 6 comedians on this show were nominated for Best Stand Up Comic at The Canadian Comedy Awards at the same time. This year with Derek coming into Muskoka as the headliner of the event, we continue the tradition of heavy hitters gracing this particular stage and could not be more excited for our comedy fans to be able to showcase a talent to them who has truly arrived.
Limited tickets still available for tonight's CBC Laugh Out Loud Gala can be purchased on this site or by calling 705-644-9850!
Follow Derek on twitter at http://www.twitter.com/thederekseguin
Check out his website at http://www.derekseguin.com