New Album Release from Cottage Comedy Favorite Tim Steeves!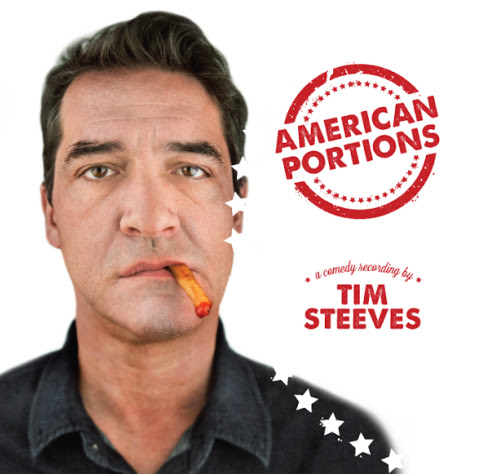 In 2009 Cottage Country Comedy Festival was going into our second year and looking to take things to another level. The beautiful part about Canadian Comedy is there is no shortage of incredible talent, the trick is finding the person who is not only funny but their reputation can help cement the credibility of your project. In 2009 one of those people was Tim Steeves.
At the time, Tim was a triple Gemini Award Winner and widely acclaimed writer for the Rick Mercer Report (where he still is kicking ass), so having him join the line up as one of our headliners was a huge endorsement for the fest. To say we were excited to have him there is an understatement, we had just seen him level the Diesel Playhouse Theatre (RIP) opening for Louis CK who was running his material from Chewed Up. This was right before Louis CK became the biggest comic on the planet, but I was drunk that night so I tell people CK was forgettable, Steeves I could remember his entire set! That summer Tim came up to the festival he brought his A game and delivered one of our best Cottage Comedy performances to date forging a great relationship with our Muskoka audience that would make him a festival favorite for years to come.
Fast forward to 2016, where Tim is still killing it and just dropped one of the most anticipated debut albums in Canadian Comedy, "American Portions." This isn't a spoiler alert or review, we here at Cottage Comedy just want to spread the gospel of Steeves to everyone who has enjoyed him live at our fest over the years. True fans of stand up comedy we invite you to crack a beer and get into some good old fashioned Sussex New Brunswick fun because that is what we will be doing tonight. As Tim's dad would say: 'Take the stick out of your ass', American Portions is here, baby!
Tim's album can be purchased here or on itunes & Amazon:
http://www.timsteeves.ca/product/american-portions/
Follow Tim on Twitter at http://www.twitter.com/timsteeves