Remembering Frank McAnulty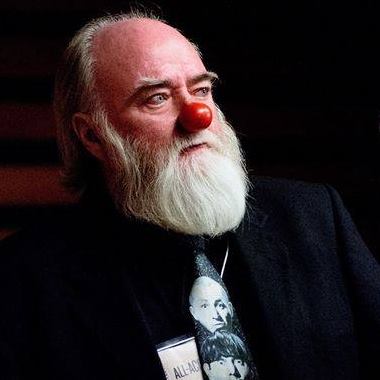 By Tyler Morrison
The Canadian Comedy world was recently dealt a big blow yesterday when Second City Toronto's Artistic Director Kevin Frank informed the community about the passing of one of the most beloved comedy mentors in the country, Frank McAnulty.
As an alumni of the Humber College Comedy Program I was fortunate enough to have been directed by Frank McAnulty in our sketch show several years ago. While there were many performers involved in this large production (if I recall there was about 40), the thing I remember most was the connection that the performers had with him. When he spoke about the craft people wanted to listen, this was never someone talking just to talk, it was all from experience and his command of the room brought everyone together. At a young age comedians can quite often feel they know better or they can tell if someone is just posturing or faking it when it comes to giving advice in comedy, I never felt this with Frank because it was so clear he was always being completely genuine. Although I was in the 'other' sketch class  I felt that he just got it. His students were truly lucky. Looking back on it I definitely realize how special of a person it took to coral that many young comedic egos (mine probably being the biggest) into a well received live production. It not only took talent but it took the patience of a generous leader.
As a valued member of the Second City, Frank was adored by the performers he performed with and directed. An incredible talent, some of the very best this country has ever seen worked along side him on stage or under his tutelage. It is evident from the outpouring of sentiment and love on social media that what he contributed to their careers will last a lifetime. My heart goes out to both Second City and Humber College Comedy for they were the ones who were so close with him over so many years.
The last time I got to really spend time with Frank was October 28th, 2013 and it was one of the best nights I can remember in comedy. Second City was hosting the annual Tim Sims Award show, The Cream of Comedy and my good friend Nigel Grinstead had just won. To celebrate, a large group of us went out for some drinks afterwards and Frank came out with us. I remember being so happy that he was there and getting to reconnect. His enthusiasm that evening still makes me smile and I feel it would be a  struggle to pinpoint times in my career where the camaraderie of comedy was that clear to me and for that I will always be thankful.
If I can take one thing away from all of this it is that someone like Frank McAnulty only comes along once in a lifetime but it is clearer now than ever before just how many he has inspired to carry on his tradition of class and commitment to funny.
*Photo courtesy of Rob Trick Photography